Written By: roo
Hi there, lots of progress over the holiday!
mostly on the front inner frame…
the rack is mounted, the foot well is framed in, the pedal mount bar is there, and the "armrests" are installed, which also are the rear suspension pivot mount points, the radiator and battery locations are finalized. this all had to be planned with leaving room for the headlights, heater, fuse panel, hatch hinges and gas struts!  alot of stuff under the hood…and the motor is in the back!
Susan gracefully getting in pre-hatch…we need to get that done soon…this is getting old!
two of us in the 'pod…hey how did Susan get to drive?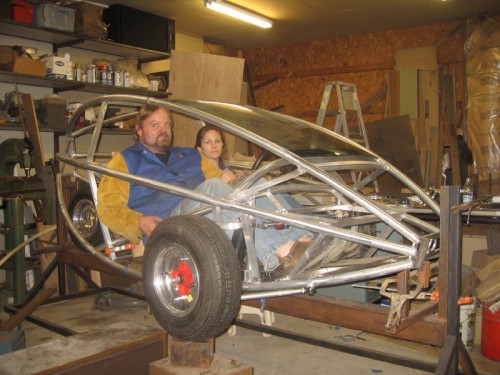 slight fuzzy pic of all the progress note: Armrests, dash sides,foot well,rack mount,steering column and rear suspension pivot mounts.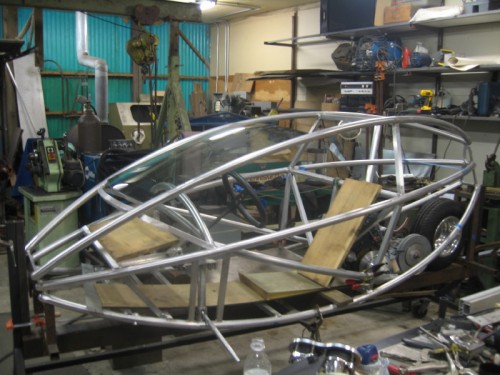 whoops! that wheel is not quite attached yet…
self explanatory !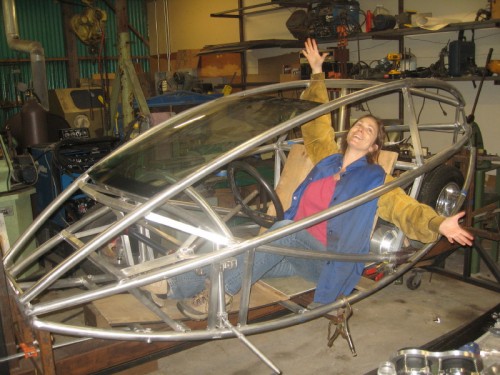 all the framing in the front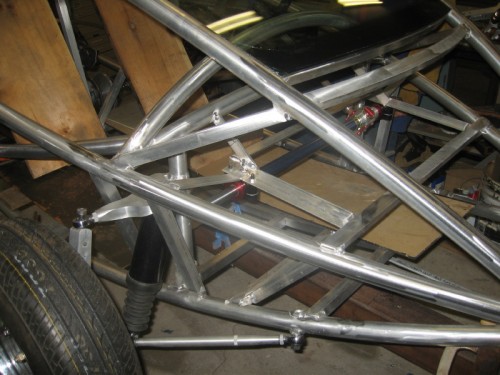 how the engine fits is the back…